A Letter From the President
January 2016
Dear Golden Family,
What better time to look back and reflect then at the beginning of the year. This year has been truly wonderful because we have had so many opportunities to help the most amazing breed of dog. We helped a mix of dogs at all stages of their lives. Dogs have come to us from bad situations and many in bad health.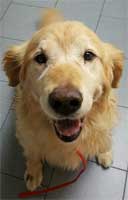 Raffi, a 12 year old male, came to us from the city shelter with a serious urinary tract infection, one that is resistant to most antibiotics. Through the goodness of a wonderful foster family he is safe, cared for and receiving treatment and love. He receives care from one of our wonderful veterinarians. We all hope that a treatment plan will be found and that he can recover from this infection to go on to live a happy and healthy life in a forever home.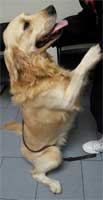 In the fall, we took Bear who had entropion, an issue with his eyelids. We were fortunate enough to be able to provide him with the surgery that he needed from an ophthalmologist. He is now out of pain and enjoying the wonderful full life that he deserves.
We have always believed that every Golden Retriever deserves a wonderful life so when we were contacted about the dire situation in Istanbul, Turkey we joined other Golden Retriever Groups across the country to help these poor dogs. I am sure that many of you have seen the stories on the news both locally and nationally. If not the short version is: the people in Turkey purchased Golden Retrievers but many people soon found that caring for a large dog was not for them. These dogs were let loose into the community, some into the streets and others into the forests. In September, we took 5 of these dogs and in November we took another 3. One of our September dogs, April, had a dislocated hip. The orthopedist thought that it must have been that way for a very long time. After surgery she found her new home where she can play, and enjoy the life that every dog deserves.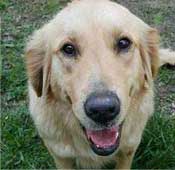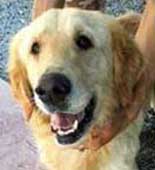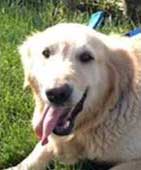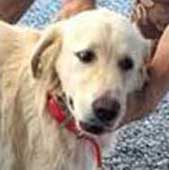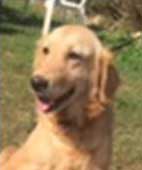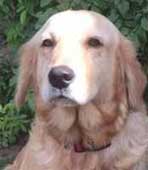 Our effort to continue to take more of these dogs is balanced with our pledge to never let it get in our way of helping those dogs in our area who need help. We continue to meet that pledge.
It is with your help as fosters, volunteers, fundraisers and donors that we will be able to continue to move forward and help all the local dogs and as many of the immigrant dogs that we can.
Together we can make it a better world for these dogs.
Never Miss a Golden Opportunity.
Melanie