Davis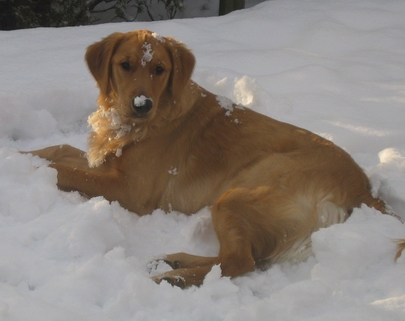 This is an update on Davis (a.k.a. Murphy) whom we rescued on July 31st in Manorville. We re-named him my maiden name because he is the only male to carry out our name.....My children helped with the re-naming and we had fun doing it.
He is a sweet, kind and obedient Golden. He gets walked 2 times a day and gets to romp with a few other dogs. This summer he will be swimming and playing.
He has turned a year and we have had him for 8 months. Thank you for the opportunity to rescue him. It was a match!!!!!!
Fondly,
~Kate~