Jasmine
Jasmine came to us in April 2006 at ten months old.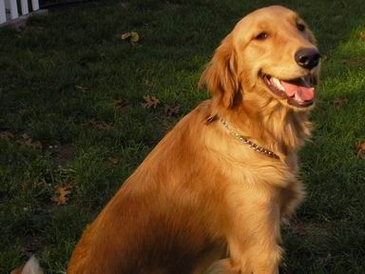 She has adapted wonderfully to an "energetic" family with three children. Being energetic herself, she goes for long walks with us and jogs daily with her "daddy".
She is extremely affectionate, gentle and patient with our kids. She loves rope toys, fetching frisbees and kongs and she never seems to get enough "tummy rubs".
We couldn't be happier and look forward to our second golden.
Thank you LIGRR.
Rob and Janice