LONG ISLAND GOLDEN RETRIEVER RESCUE
WALL OF FAME 2021-2022
GOLDEN GIFTS WALL OF FAME
Dear Golden family,
When I became president over 20 years ago, if anyone would have told me that in the future we would go through 2 years where people could not safely meet in groups… A time where people would work at home with their dogs… A time when many people would purchase dogs to keep them company… I would have thought that this was something out of a science fiction novel. Yet indeed, we have been in this situation for a while now. During this unprecedented time, LIGRR has continued to do what we have done for over 20 years; help dogs that need a new home.
Recently, I read something on social media; someone said that no one should ever give their dog to a new home. I typed my response, erased it, and typed again. Their comments were clearly made by people who have never been involved in rescue. Over the years we have placed dogs for so many reasons. Those of you who have adopted from LIGRR have always been told the dog's prior situation. In these unprecedented and stressful times things just seemed worse. People who were seriously ill… people who could no longer stay in their living situation… those who could no longer afford to keep their dog… there are many reasons. Later, people went back to a job that might require them to be out of their house much longer than before. As I met with our adopters, at what has become known as the "No dogs allowed park", the family surrendering their dog they were often tears.
I am so proud to be involved with a group of people who assured the surrendering family that their dog would have a happy life, that they can have updates on the dogs by contacting me to assure the both parties privacy. I have never been denied such a request. I know that the LIGRR family would never judge someone who must surrender their dog. I thank you for being a part of the LIGRR family.
On an optimistic note – I believe that soon we will once again be able to begin taking international dogs. Those dogs come here and have and a life changing experience for the dog and the new family begins.
Your help is needed… please give what you can so we will always be here to help our golden babies when they need us.
Why do we do this? The hope in the eyes of a dog who had no hope…the wag of the tail… the families who have fallen in love with a new family member…the list is endless.
Here are the Donation Categories and your "Thank You" Gifts:
$500 & up Donation – "Rescue Hero" – beautiful one-of-a-kind bowls by Vermont artist Susan Leader hand painted with a beloved Golden on each bowl
$250 Donation – "Best in Show" – LIGRR Logo Umbrella
$100 Donation – "Leader of the Pack" – LIGRR Kitchen Towel
$50 Donation – "Faithful Companion" – Dog Toy – for your special friend
$25 Donation – "Good Dog" – Dog Cookies by LIGRR's own Adopter and generous donator The Barkery
May the coming months bring us all happiness, peace, and good health.
Never Miss a Golden Opportunity,
Melanie
Donations may be made by:
Make a donation using PayPal:

Check payable to LIGRR and mailed to:
Long Island Golden Retriever Rescue, Inc.
P.O. Box 566
Plainview, New York 11803-0566
Other ways you can help:
Amazon Smile – As you do your holiday shopping, or your regular everyday shopping, remember LIGRR. If you use Amazon Smile and chose LIGRR as your charity they will donate a percentage to us. This does not affect your Prime Account - you can have Prime and still do Smile.

Open the app and find 'Settings' in the main menu. Tap on 'AmazonSmile' and follow the on-screen instructions to turn on AmazonSmile on your phone. To shop AmazonSmile on your tablet, type smile.amazon.com into the browser. You will be notified when AmazonSmile becomes available in the tablet app.

The Barkery Long Island

– www.thebarkeryli.com. Owned by two time adopters and LIGRR volunteers, support LIGRR in multiple ways. 10% of every purchase goes to rescue. Make sure to select LIGRR at checkout. Also purchase items from The Barkery Rescue Wish list – The items as well as 10% of the purchase will be donated to LIGRR.

Facebook Birthday Fund Raiser

– Make your Birthday even more meaningful – Create a Birthday Fund Raiser and donate to LIGRR

1) Go to your Facebook account
2) Go to your 'home' page and look on the left side column. You should see the 'fundraiser' option under "Create" at the bottom. Click on "fundraiser"
3) Pick your charity – It's listed under "Long Island Golden Retriever Rescue"
4) Set your fundraising goal and timeframe.
5) Invite people on your friends' list.
6) Thank people as they donate and watch numbers go up! Seriously, these people are donating because of YOU

And then, have fun!!

Facebook has created a Fundraising Toolkit to help you with your efforts! Just click the button under the Fundraising Toolkit to access that resource.

Go to our Website www.LIGRR.org and fill out a volunteer application

Support our fundraisers by joining us at the events that we attend:

Long Island Pet Expo (we always need volunteers for this weekend)
Our annual rescue parade
Tell your friends about our wonderful Wall of Fame
Offer to foster – application on the website
Volunteer application on website – we can always use your help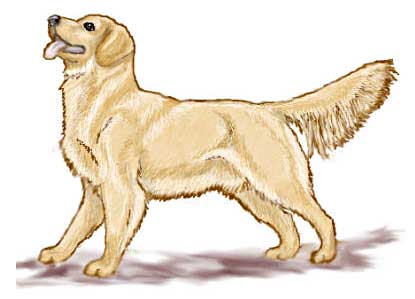 Rescue Hero - $500 and up donation
| | |
| --- | --- |
| The Wender Family | Peter and Roberta Gottlieb |
| George Baker | John and Liz Tarr |
| Jean-Luc Urbain | Berne Greene |
| Justine Moriarty | Gary and Jana Kron |
| Susan and Patrick Vitek | |
9
Best in Show - $250 and up donation
| | | |
| --- | --- | --- |
| Callista Tully | Richard and Pamela Rubinstein | Margrettta A. Johnson-Sally |
3
Leader of the Pack - $100 and up donation
| | | | |
| --- | --- | --- | --- |
| Jonathan Maller | Sherry Plevretes | Andrea Olivero | Rod Schlumpt |
| George Sweeting and Karen Schlain in honor of Charlie | James Terlizzi | Paul and Karen Coco | Patricia and Edward Schling |
| Nancy and Ron Israeli | Patrick and Amanda Moore | Janice Fiscina | Virginia Kemnitzer |
| Melissa Starin | The Janet Pomeranz Trust | Veronica Schultheir | Margrettta A. Johnson-Sally |
| John Garvey | Patricia Dillon | Barbara and John Bennett | Gloria and Richard Mooney |
| In memory of Buster and Grams | Patricia McCauley | Kalpana Thakore and Gregory Meyding | Lawrence and Zabinski |
| Clifford and Eileen Redmond | Jennifer Robbins | Margaret Harboy | William Jacobs |
| Janice Chew | Don Candee and Debby Lewis | Margaret Harboy | Cynthia Young |
| Lawrence and Cynthia Zabinski | Clifford and Eileen Redmond | Jennifer Robbins | Susan and William Wrigley |
| Jamileh DiGuida and Ted Scala | Carman Joyner | | |
38
Faithful Companion - $50 and up donation
| | | | | |
| --- | --- | --- | --- | --- |
| Arleen Goscinski | Virginia and Dominick Carotenuto | Claire and Christine Wallace | Patricia Duffy | Henry Speicher Jr. |
| Susan and Nappo | Geraldine Tomanelli | Michael and Eileen Dicristoraro | Michael and Linda Heaney | Susan and William Wrigley |
| Sean and Clorinda Brady | Karen Weber | Oakley Wood | Thomas and Lisa Lackmann | Brian and Debra Vogel |
| Gerard Picardi | Carol and John Kelly Halbig | Marcelino Santiago and Terry Bain | Michele Delmonte&Patricia Duffy | Anthony and Margaret Barenzano |
| Bruce Butt and Teresa Robertson | Corinne Wilson | Joy Poppers | | |
23
Good Dog - $25 and up donation
| | | | | | |
| --- | --- | --- | --- | --- | --- |
| Cathleen and Jpseph Terrano | Susan Levine | Marc and Loree Tand | Robert and Amy Rubin | Carol Kayne | In memory of Patty and Sandy |
| Carole and Robert Moen | James and Ellen McDonald | Steven Fraiman | Valerie Walters | Claudia Kaufman | Lynn Reuter Goldstein |
| Victoria and Wilson Quinones | Karen Farrell | Christine Campagnino&Robert McGrory | Paul Logan | Lynn Reuter Goldstein | Constance Spellman |
18