LONG ISLAND GOLDEN RETRIEVER RESCUE
WALL OF FAME 2022–2023
GOLDEN GIFTS WALL OF FAME
Dear Golden family,
As we slowly crawl out of our cocoon and the pandemic, I find myself feeling nostalgic. Looking back at the past few years I feel so lucky to have you all as my Golden Retriever family. I am so appreciative of those who stepped up and helped a dog find its way into a new loving home. The way you trusted LIGRR to match a dog with your family … the way you opened your homes and your hearts to the needy dog. These dogs come from situations that they did not create. During these past years these dogs also came from places that their owners did not create either.
Early in the pandemic we were called to take an old dog whose owner had died of COVID. His family could not wait for us to place him, so they placed him in a municipal shelter who called us. I recognized the dog's name and immediately took him from the shelter. He was 10 years old and one of our families graciously took him in.
There was a dog found running on Long Island and he was taken to a municipal shelter. We took him from the shelter. A wonderful family welcomed him into their family – their dog had a vote in this is as well.
Many people purchased dogs while working from home only to discover that when they went back to in person work their schedule did not allow for them to properly keep their dog.
There were also many dogs that lacked good exercise and needed to lose weight. The LIGRR adopters showed a willingness and desire to help these dogs. I am so proud to be the president of this amazing group.
When the phone rings and someone needs to rehome their dog, we listen with an open mind. Our Face book page is full of comments of concern and offers to help – unlike many social media platforms where people who need help are judged and shamed.
Our processes usually include a meet and greet of the adopter and surrender families. This helps both sides feel more comfortable. Often there are tears of both sides. I have seen such wonderful expression of concern for each other at times like these. Surrender families are always told that they can call the rescue phone if they want an update on the dog that has gone to its new home. I have asked many adopters to provide an update. I have never been told "no".
One recent situation comes to mind. A woman, who had a young Golden, was terminally ill. Her friend reached out to LIGRR, and we placed to dog in a loving family. Her friend called often for pictures. One day the friend called and asked for a picture because the woman had gone into hospice. We got a picture and sent it immediately. A few days later the friend called to say that the woman had peacefully passed away after seeing her beloved dog one last time.
We all work together: the adopters, the surrender families, the volunteers and the LIGRR board because to all of us there is only one client and that is the Golden Retriever in need. That said we could not do all of this without out donors. We make a great team with everyone's help.
Your help is needed … please give what you can so we will always be here to help our golden babies when they need us.
Why do we do this? The hope in the eyes of a dog who had no hope … the wag of the tail … the families who have fallen in love with a new family member … the list is endless.
Here are the Donation Categories and your "Thank You" Gifts:
$500 & up Donation "Rescue Hero" – a stunning sterling silver Golden Retriever head silhouette charm and chain – generously donated by The Hunting Horn Ltd.
$250 Donation – "Best in Show" – Paw Print Tote Bag
$100 Donation – "Leader of the Pack" – Lands End Beach Towel with LIGRR logo
$50 Donation – "Faithful Companion" – Lands End fleece winter scarf with LIGRR logo
$25 Donation – "Good Dog" – LIGRR Car magnet
May the coming months bring us all happiness, peace, and good health.
Never Miss a Golden Opportunity,
Melanie
Donations may be made by:
Make a donation using PayPal:

Check payable to LIGRR and mailed to:
Long Island Golden Retriever Rescue, Inc.
P.O. Box 566
Plainview, New York 11803-0566
Other ways you can help:
Amazon Smile – As you do your holiday shopping, or your regular everyday shopping, remember LIGRR. If you use Amazon Smile and chose LIGRR as your charity they will donate a percentage to us. This does not affect your Prime Account - you can have Prime and still do Smile.

Open the app and find 'Settings' in the main menu. Tap on 'AmazonSmile' and follow the on-screen instructions to turn on AmazonSmile on your phone. To shop AmazonSmile on your tablet, type smile.amazon.com into the browser. You will be notified when AmazonSmile becomes available in the tablet app.

Hunting Horn Jewelry

– huntinghornjewelry.com. generously donated beautiful sterling silver golden retriever silhouette head and chain as our thank you gift for the $500+ donation. Established in 1986, Hunting Horn is dedicated to creating the very finest in design and workmanship in dog breed jewelry. Kathy 203-733-2793

The Barkery Long Island

– www.thebarkeryli.com. Owned by two time adopters and LIGRR volunteers, support LIGRR in multiple ways. 10% of every purchase goes to rescue. Make sure to select LIGRR at checkout. Also purchase items from The Barkery Rescue Wish list – The items as well as 10% of the purchase will be donated to LIGRR.

Facebook Birthday Fund Raiser

– Make your Birthday even more meaningful – Create a Birthday Fund Raiser and donate to LIGRR

1) Go to your Facebook account
2) Go to your 'home' page and look on the left side column. You should see the 'fundraiser' option under "Create" at the bottom. Click on "fundraiser"
3) Pick your charity – It's listed under "Long Island Golden Retriever Rescue"
4) Set your fundraising goal and timeframe.
5) Invite people on your friends' list.
6) Thank people as they donate and watch numbers go up! Seriously, these people are donating because of YOU

And then, have fun!!

Facebook has created a Fundraising Toolkit to help you with your efforts! Just click the button under the Fundraising Toolkit to access that resource.

Go to our Website www.LIGRR.org and fill out a volunteer application

Support our fundraisers by joining us at the events that we attend:

Long Island Pet Expo (we always need volunteers for this weekend)
Our annual rescue parade
Tell your friends about our wonderful Wall of Fame
Volunteer application on website – we can always use your help

Foster

– We are always looking for more fosters for our dogs. If you're interested, you'll need to fill out our foster application first. We'll then be in touch to discuss the animals you currently have, and your home environment, to ensure a good match. You could be the first step to ensuring a successful new home for a dog in need. See the website for an application.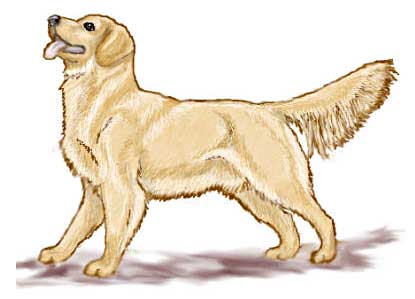 Rescue Hero - $500 and up donation
| | |
| --- | --- |
| Amanda Augustine LLC | Ted and Vicky Wender |
| Peter and Roberta Gottlieb | George Baker |
| Clifford Redmond and Eileen Ciccone-Redmond | Anonymous |
| Jean-Luc Urbain and Suzanne Quirk | Justin Moriarty |
8
Best in Show - $250 and up donation
| | | |
| --- | --- | --- |
| Richard and Pamela | Karen Schlain in honor of Charlie | Theodore and Vicki Wender |
| Calista Tully | Bernice Greene | |
5
Leader of the Pack - $100 and up donation
| | | | |
| --- | --- | --- | --- |
| Jeanne Reese | Margretta and Patrick Johnson-Sally | Dale and Karen Broadbent | Dennis and Doreen Daly |
| Sherry Plevretes | Jonathan Maller | Barbara and John Bennett | Joanne and Dennis Dilorenzo |
| Michael and Eileen Dicristofaro | Nancy Lippman Israeli and Ron Israeli | Barbara and Christopher Krucher | Melissa Starin |
| Veronica Schultheis | Patricia McCauley | Robert and Tara Morris | Patricia Dillon |
| William James | Dr. Sally Hobson | Therese and Joseph Piegare | Patricia and Edward Schling |
| Kathryn and John Kollegger | Janet Pomeranz Trust | Don Candee and Debby Lewis | Janice Chew |
| Claudia Beck | Gerard Picard | Margaret Harboy | Leslie and Tom McPartland |
| Harold and Virginia Cafferata | Jeanne Reese | Lawrence and Cindy Zabinski | John Garvey |
| Anthony Barenzano | Mary and Eugene Gabrell | Susan and Daniel Mahoney | Janice Chew |
36
Faithful Companion - $50 and up donation
| | | | | |
| --- | --- | --- | --- | --- |
| Arleen Goscinski | Virginia and Dominick Carotenuto | Charles Freeman | Joseph and Jeanne Campbell | Allan and Regina Rosenthal |
| Regina and Gerri Tomanelli | Victoria Gold in memory of Arnie | Susan Levine | Susan and William Wrigley | Claire Wallace |
| Robert and Jackie Capriola | Virginia Kemnitzer | Miguel Lopez | Linda Montano and Veronica Berger | Lauren Gray in honor of Roberta Raeburn |
| John Kelly and Carol Halbig | Kim Wertz | Joseph Martin | Kalpana and Gregory Thakore | In memory of Storm |
| Oaklley Wood in memory of Daisy | Karen Weber | Lisa Durso | Brian and Debra Vogel | Gloria and Richard Mooney |
| Sister Patricia Duffy | Scott and Audrey Kolton | Janice Fiscina | Douglas and Stephanie Elgort | Debra and David Croce |
30
Good Dog - $25 and up donation
| | | | | | |
| --- | --- | --- | --- | --- | --- |
| Carol and Erci Kayne | Valerie Walters | Connie Spellman | Frank and Marguerite Deangelo in memory of Patty, Sandy, and George | Marc and Loree Tand | Susan and Gary Nappo |
| Michael Heaney | Robert and Amy Rubin | Mindy and Jesse Davidson | Thomas Girvani | Karen Farrekk | Christine Compagnino and Robert McGrory |
| Shera and Martin | Paul Logan | McGovern family in memory Juliette McPartland | Mark Cohen | Thomas and Lisa Lackemann | |
17