Help LIGRR go for the Gold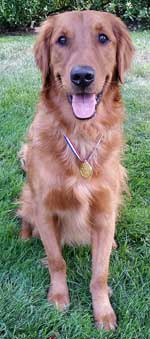 LIGRR is collecting unwanted gold (single earrings, broken items, pieces of chain, etc.). It's a BIG WIN! You de-clutter your jewelry box and donate it to LIGRR. The money made will help the dogs WIN BIG! Simply call LIGRR at 516-578-3803 so that a volunteer can arrange to get your donation.
Summer Reading Supports Rescue
Have a great summer read, and help support rescue at the same time. All proceeds will be donated to Long Island Golden Retriever Rescue.
These books tell the story of two of our many rescues
Books are available at Amazon.com, and other retailers in both e-reader and paperback formats.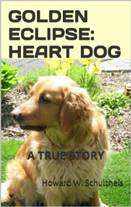 Eclipse was a seven year old dog who came into rescue with cancer. Within three months she had major surgery and became a certified therapy dog. As if that isn't amazing enough she became the first and only therapy dog to work in Hospice at a local hospital. That's only the beginning of her miraculous story.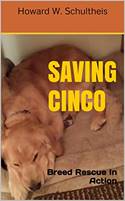 Cinco was a probable puppy mill breeder dog who came into rescue at about three years of age. Mill dogs can have many problems, and that certainly applied to Cinco. Heck, he even went to see a psychiatrist — really.
All of LIGRR's rescues could have a book all their own. Please help us to keep our rescue efforts going by reading about just two of these many amazing rescued Golden Retrievers.